Meet Dr. Kevin Paape
Owner/Chiropractor – Fargo Location
Chiropractic as a Career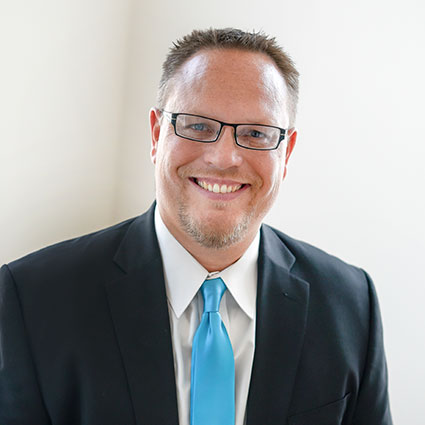 As the son of a chiropractor, Dr. Kevin Paape has never known a life without chiropractic. As he grew up, he decided to follow in his father's footsteps. He began his college career at Bismarck State College. After completing his bachelor's, he enrolled at Northwestern Health Sciences University in Minneapolis. He received his Doctor of Chiropractic in November 2000. Dr. Paape is also a licensed acupuncturist.
After graduation, he began practicing with his father at Paape Chiropractic Clinic in Bismarck. In 2003, he purchased his current location in Fargo, and Healing Arts Chiropractic was formed. He continues to enjoy bringing natural health care and wellness to his community.
Making a Difference in People's Lives
When patients first come into the office, Dr. Paape's passion for chiropractic and helping people is evident. So many people come to chiropractic as a last resort; he wants to change that.
A natural, non-invasive, and relatively inexpensive health care alternative, chiropractic can address issues people don't even consider. Dr. Paape wants people to try chiropractic first to avoid drugs and surgery, and the complications they can bring.
A Different Outlook on Chiropractic
Dr. Paape understands his patients' pain. After suffering a dislocated shoulder and a painful bulging disc, he required chiropractic care to heal. He believes this has made him a better doctor, and made it easier to connect with their situations. Dr. Paape is one of those people who knows a little bit about a lot of things. For example, making reference to car maintenance when speaking to an automobile mechanic. This ensures patients understand what's happening and what to expect.
EXPLORE CHIROPRACTIC »
Outside the Practice
Dr. Paape loves to be out on the lake and spend time with his wife and three children. They do a lot of outdoor activities together.
Quality Care You Can See
Dr. Paape cares about you and will do everything he can to help you heal and return to living the life you love. Contact us today to get started.
---
Dr. Kevin Paape | (701) 451-9070