Meet Dr. Breyleigh Gegelman
Chiropractor – Fargo Location
Choosing Chiropractic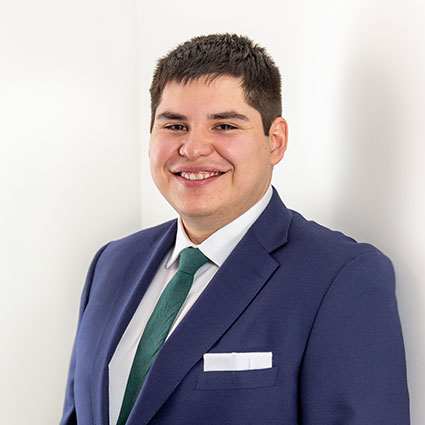 Dr. Gegelman was a student athlete, which offered him his first glimpse of chiropractic. As a high school football player, he received chiropractic care and was excited about the results. He began learning more about chiropractic, and that it's not just for neck and back pain. When he understood that chiropractic can help restore nervous system integrity so that the body can heal itself and function optimally, he decided to become a chiropractor.
He began his education with a bachelor's in kinesiology from the University of North Dakota. He then received his Doctor of Chiropractic with a Sports Emphasis from Northwestern Health Sciences University in 2020. Dr. Gegelman moved to Fargo and completed his internship at Healing Arts Chiropractic, and is excited to now be part of our team.
Helping Patients Smile
Dr. Gegelman is outgoing and personable, and he enjoys being a bright spot in a patient's day. He knows you're in pain, and he takes your care seriously—but he hopes to bring a smile to your face at the same time.
Although Dr. Gegelman had a sports emphasis during his time in chiropractic college, you don't have to be an elite athlete to get care. We care for patients of every age and activity level, including weekend warriors and people who walk for exercise.
A Holistic Approach
With his background in sports, Dr. Gegelman grew up like many people with the idea that injuries require a trip to the ER, or at least your primary care doctor. He loves offering a holistic approach to health care, to enable your body to heal itself naturally without drugs or surgery.
EXPLORE CHIROPRACTIC »
Outside of Work
Dr. Gegelman's significant other is an occupational therapist, and they share a love and appreciation for the way the human body works. In his spare time, he enjoys woodworking, watching football and other sports.
Schedule Today
Get started today. Contact us today to schedule an appointment.
---
Dr. Breyleigh Gegelman | (701) 451-9070